Maximum Motorsports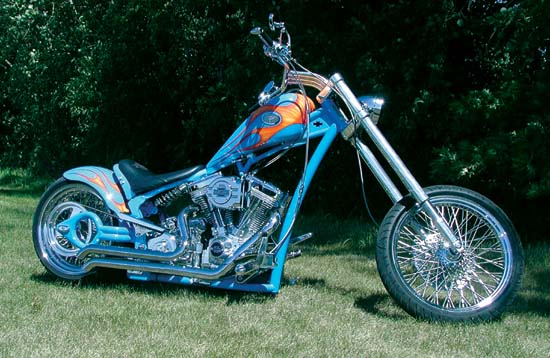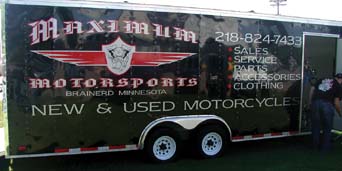 Maximum Motorsports Inc. located in Brainerd Minnesota has been at there new location for just about two years. With the closing of Indian Motorcycle Company in September of 2003 the store went through a few changes including a new name of Maximum Motorsports Inc.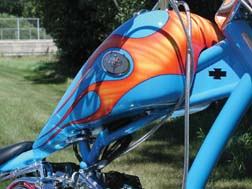 We still service Indian motorcycles along with most other types of bikes.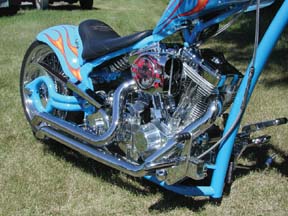 We also expanded our custom line of bikes to include Red Horse, American Performance and Surgical Steed. Our custom bikes run from $22,000.00 to $70,000.00 so we feel we cover the entire spectrum of custom bikes.



The picture of the custom in this article is a Surgical Steed Appaloosa. This bike has a 124CI S&S Super Sidewinder motor with Mukuni carburetor connected buy a Primo Primary Belt drive to a Baker right hand drive six speed. The front forks are polished inverted high performance GCB and the frame is Covington's own design which uses a Mono Shock rear suspension. Steed is also one of a few custom builders to use the Avon Super Venom 300mm rear tire which gives the bike a very radical look.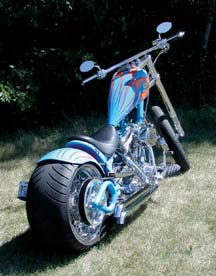 If you are ever in the Brainerd area stop in for a cup of coffee and good conversation. Check out our website at:


WWW.GOTHEMAX.COM




215 WASHINGTON ST.
BRAINERD, MN. 56401
218-824-RIDE